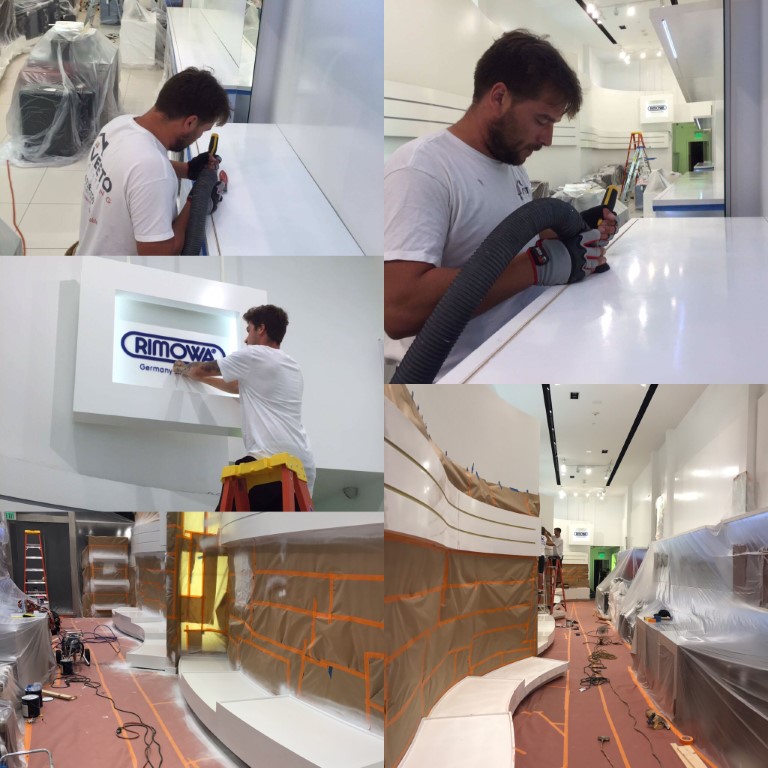 Cabinets Finishing & Refinishing
If your cabinets are looking worse for wear then you have two choices. You could purchase new cabinets, at a cost of thousands of dollars. Or you can hire the Veeto Painting team to refinish your cabinets to have them looking as good as new, and for a very small investment on your part. We will sand, prime, repair, stain or paint your cabinets to such a high standard that you genuinely won't believe they're the original cabinets you asked us to work on.

Custom finishes on Cabinets, Doors and Stair Casings
Almost any painting service company can provide you with a high gloss or stained finish on a cabinet, door or stair casing. But what if you want a finish that is both unique and stylish? Our highly trained painting technicians can create a wide range of finishes on wooden surfaces, including unfinished, distressed, weathered, or even an antiqued finish/patina.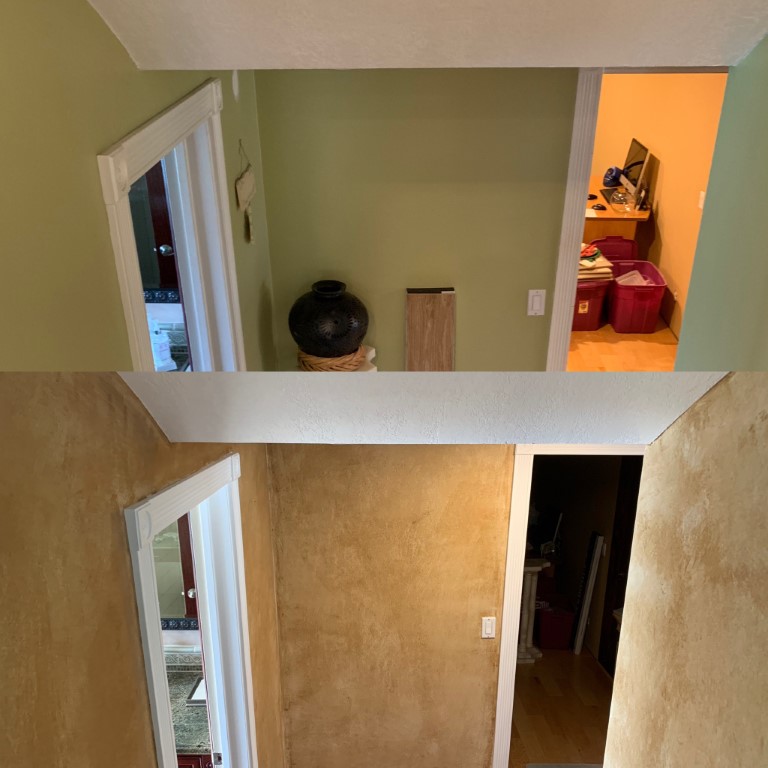 Faux Finishes
There's a growing trend in home decor for rooms to feel more organic and authentic, moving away from the cold, austere lines of the minimalist design. Designers are now trying to include a variety of natural materials, and faux finishes can be an integral part of this process. Our technicians can create distressed, crackled, antiqued or color-washed finishes on cabinets anywhere in your home, adding an extra layer of depth to your décor.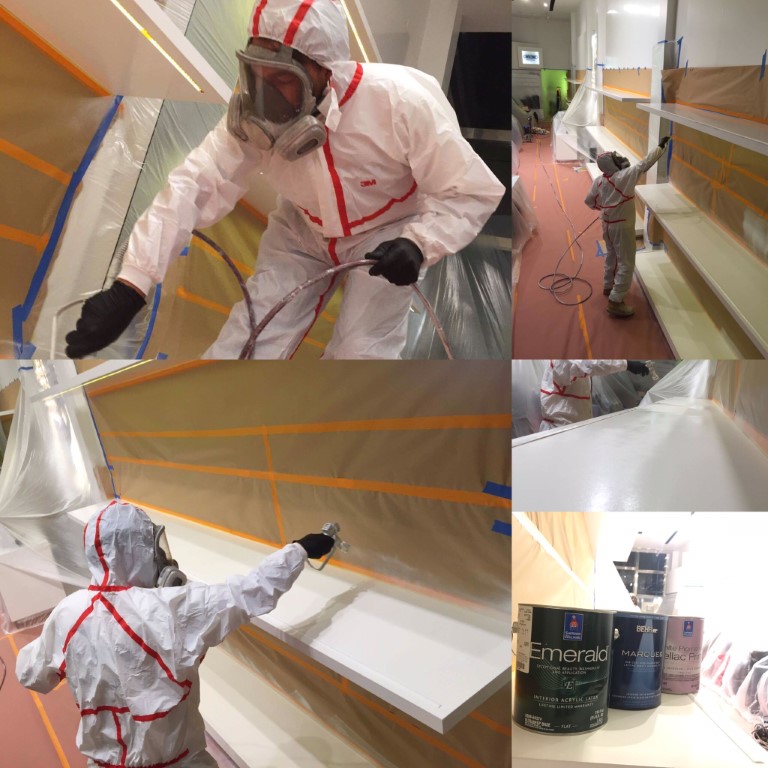 Multi-Stage Finishes
Creating a truly authentic antique or weathered look on a set of wooden cabinets requires a rare mixture of both technical skill and artistic ability. At Veeto Painting we are meticulous in our approach, creating the desired result in individual stages, from the initial weathering process, all the way through to the painting or staining phase. This multi-stage approach creates a finish that you can appreciate with both your eyes and your hands.
Refinishing & Glazing
We're happy to offer our clients a variety of refinishing styles, with something to suit almost every taste and budget. These include the solid color finish, which is still extremely popular with our clients because it produces instant results. Or perhaps you'd prefer a glazed finish on your cabinets, which can add an extra dimension to the grain of your cabinet? We can even create a faux wood grain in situations where your cabinets have no natural wood grain.
Custom Cabinet Construction
There comes a time in the life of every home where refinishing is no longer enough - sometimes you just need to start all over again with cabinets which suit your current lifestyle. But why restrict yourself to just the cabinets you find online, or in local stores? Veeto Painting would be happy to work with you to design and create the cabinets you've always wanted, then install and finish them for you.